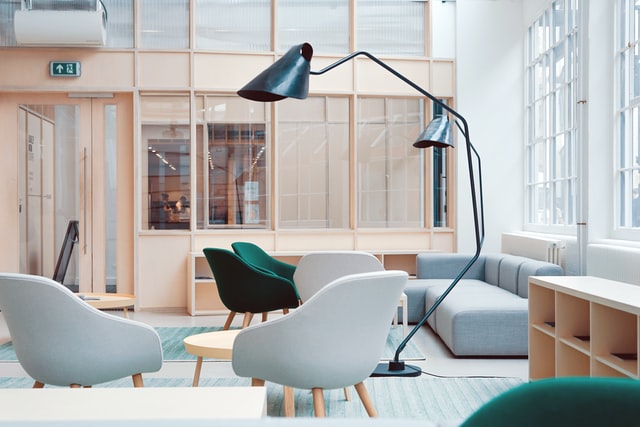 When looking to renovate a house or either buying a new home, one question always strikes our mind, "Where can I find an affordable interior designer for my home?" Now, consider you hired an interior designer; next you need to set your budget for furniture and décor. You home is a Fixed and Long Term Asset, so plan it accordingly.
Designing the interiors of your home is a one-time investment—you cannot compromise on the functionality, comfort and style! We, at Build Associate strive to develop superior interior design experiences that are distinctive, compelling and of superb quality and individuality.
How do I choose the right interior designer for your property?
Choosing the right interior designer is a daunting task. Here are some steps that you can try out.
Step 1: Identifying your interior designing style is very crucial as it is necessary to be able to communicate with your designer.
Step 2: Review their portfolio to understand what kind of projects they've done and how they've performed. You can also ask for some reference of their clients.
Step 3: Meet the designer in order to build trust. Discussing your expectations in details is very crucial. It is then; you'll be able to understand how they can handle situations.
Step 4: Budgets are also an important factor and the designers also need to be aware of the issue.
Step 5: You should have an open mind when it comes to choosing an interior designer and go with the flow, while asking for constant updates.
Affordable Interior Design Tips
At Build Associate, we give you access to a catalog of professional and affordable interior designers for any budget. Once we initiate your project, you will be asked some questions about your needs and tastes. Based on your feedback, further planning will be done.
Here are some interior design tips that one can explore while working on any project;
Eliminate all excess clutter
Clutter is never attractive. And eliminating the clutter makes the half of your job done. Once your house is made clutter free, you will have immense space to store everything even in a small space.
Use Creative Ideas
Apart from purchasing innovative products from the market, you can make some by yourself. There are many handcrafts YouTube channel and websites available online, from where you can derive ideas.
Think outside the box
Creativity is often the solution for various practical problems. And when it comes to home decorating, it allows looking at things under a new light. It can be a minute detail that you might have not thought of earlier.
Customize your Furniture
Can you completely change the look and feel of your home with a very small expense and without touching any of your existing furniture? Artworks, vases, cushions, trays, candles…the list is pretty long!
Parting Words
With over 5 years of experience, Build Associate offers a desired vision of the company on creating state of the art office and residential environments. We approach every task with a fresh and innovative concept. Although based out at Bangalore, we service our clients on a Pan India basis and have an extensive range of product base. Generally, offices are considered to be the second home; where we sketch your world like no other.